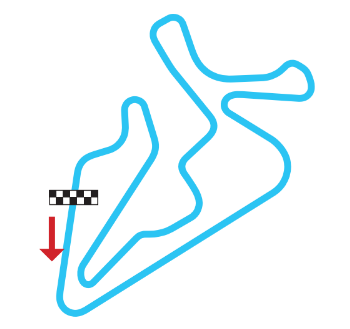 Address
127 Area 27 Drive
Oliver
BC

V0H1T8
Canada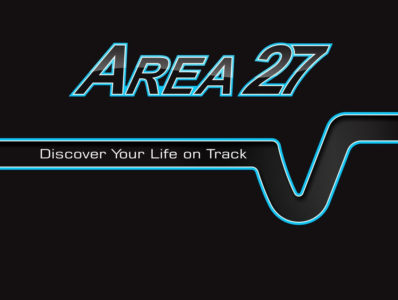 Area 27 is a world class racetrack designed by a culmination three Canadian racers: former Formula One World Champion Jacques Villeneuve, track builder Trevor Seibert of Lake Excavating and Area 27 President/General Manager Bill Drossos. Area 27's name came from the mysterious Area 51 in Nevada and Jacques Villeneuve's #27 racing number and is located in Oliver, BC in the beautiful Okanagan.
The track is 4.83 kilometers in length, 12.2 meters in width and runs counter-clockwise. It is comprised of 16 corners (9 lefts and 7 rights) all of which make for a thrilling mix of fast sweepers, esses, 90 degree corners, increasing radius corners, decreasing radius corners, banked corners, elevation changes and long straightaways. The track is fast, technical, challenging and above all…fun!!!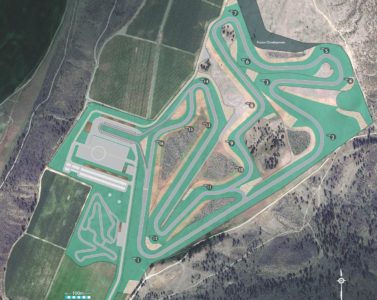 Let's take a lap:
Exiting the pits onto the main straightaway the apex of Turn 1 is not visible because there is a gentle drop off in the braking zone, it's there on purpose and makes the corner super fun and technical.
After the long straightaway comes Turn 2 which is a fast sweeper, next is Turn 3 which is almost a full hairpin.
Turns 4 & 5 are basically one long corner when taken at speed and feature a wonderful dip in the middle where the apex of Turn 5 goes out of sight for a moment, very cool.
Turn 6 leads to an uphill entry of the spectacular Turn 7, which is banked 11 degrees and has a downhill exit (that's right, Turn 7 has an uphill entry and downhill exit!). Turn 7 is such a fun, amazing corner, it's not really a corner where time can be made up during a lap but a corner to be enjoyed and savoured, a true work of art.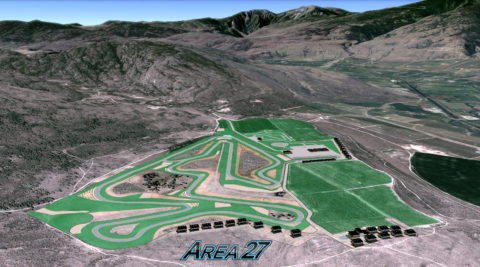 Turns 8 and 9 are opposing 90 degree corners with Turn 9 entry being uphill and blind entry, great racing corners. Turn 10 is a sweeper and leads to the deceivingly fun Turn 11, which has a blind entry and straightens out sooner than anticipated.
Turn 12 is a full hairpin that requires hard braking on entry. Turn 13 is a ultra fast corner reminiscent of the famous 130R at Suzuka. Turn 14 is another hairpin and features track exit on the outside. A good line through Turn 15 sets up nicely for Turn 16 and down the main straightaway to start another lap of the epic Area 27.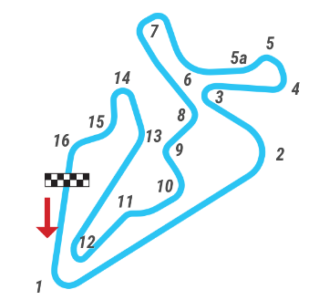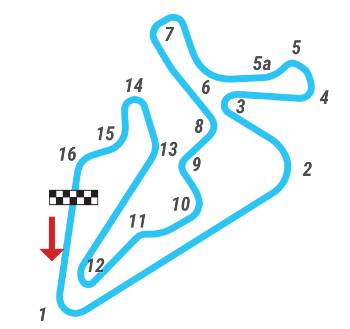 Photo credit for all pictures above: Area 27
Upcoming Events