OPP Trackdays is pleased to offer the opportunity to rent any of several motorcycles that have been fitted with aftermarket parts that OPPRacing.com proudly distributes.
OPP Trackdays Rental Bikes:
---
1998 Kawasaki ZX-6R ($400/day) – NOT AVAIALBLE
Full Race Bike
102hp, full race bodywork, braided lines, Ohlins rear shock, upgraded front forks, Brembo front master cylinder, race brake pads, foam seat, spin on gas cap, clipons, rearsets, Samco hoses, Muzzy 11 piece titanium exhaust system, race tires.
Former Formula USA contender from back in the day .The old race bike that we just cant get rid of as it has so many fond memories of sliding both tires. The little beast that sometimes would do good. Front upgraded fork springs , Rear Ohlins shock . Full Race bodywork , Ex-Factory Muzzy 11 piece titanium race exhaust that has been wrapped with heat shielding to noise restrictions at Area 27. Did Chain with 520 front and rear sprocket conversion kit. Brembo 19×18 forged master cyclinder with braided lines . Front and rear carbon fiber fenders. Samco Sport hoses. Carbon fiber frame sliders , Ohlins side mount steering damper. Gilles Tooling Rear Sets AS31GT . Domino Grips , Lightech billet clutch lever and perch. Carbon-kevlar exhaust bracket. Carbon-Kevlar Clutch cover , NRC engine cover , Frame sliders.
---
2012 Ducati Monster 696 ($400/day) – NOT AVAILABLE
Nick named "Little Red" is a 2012 Ducati 696. Currently undergoing a minor , Ok not so minor upgrade in the shop. New pictures will appear soon when the mad scientist, sorry , mechanic is finished.
Brembo 19RCS brake master cylinder and Brembo 16 RCS clutch for smooth operation paired with Brembo reservoir smoke brake and clutch kits. Termigioni exhaust system gives this bike a nice roar.
We generously coated this bike in Fullsix carbon fiber jewellery. Fullsix carbon fiber front fender , a delicious and seductive Fullsix carbon fiber belly pan by John Keogh Design , Fullsix chain guard, Fullsix carbon fiber Headlight Fairing,
Fullsix carbon fiber Side stand, Fullsix carbon fiber sprocket cover John Keogh Design, Fullsix carbon fiber swingarm cover John Keogh Design, Fullsix Exhaust Protector pipe John Keogh design, Fullsix carbon fiber Air Runner covers, Fullsix carbon fiber Cam Belt covers horizontal and vertical,
Fullsix carbon fiber Exhaust Mid-Pipe heat shield, Fullsix carbon fiber Exhaust protectors, Fullsix carbon fiber Instrument cover for wind shield, Fullsix carbon fiber key lock base, Fullsix carbon fiber rear fender, Fullsix carbon fiber side stand,
Fullsix carbon fiber sprocket cover John Keogh Design, Fullsix carbon fiber tank cover, and Fullsix carbon fiber tank cover top.
Lightech Gas cap , Lightech Nut and bolt kit for frame , faring and engine in red. Domino grips , Lightech Valve stems, Lightech integrated tidy tail and tail light will complete this small project. This is great bike to ride, fun and easy and it won't throw you off mid corner. Enjoy the ride.
---
2006 Yamaha R1 ($500/day) – Call for Availability
Full Race Bike ( Runs on Pirelli Slicks extra charge)
145 hp, Kevlar-Carbon full bodywork, Carbon Fiber Solo Seat with Texalium Under tail, Integrated Taillight  , Brembo 19RCS,Braided Brake Lines, Power Commander, Gilles Tooling AS31GT rear sets, Domino Grips, OPP smog block off plates, 70mm Leo Vince full exhaust, Graves servo eliminator, LighTech brake reservoir covers, LighTech pre-load adjusters, mirror block off plates, titanium front rotor bolts, titanium rear rotor bolts, Driven 520 conversion (stock gearing), TWM carbon quick release gas cap, LighTech, swing arm spools, no cut frame sliders, LighTech oil filler cap, Brisk spark plugs, BMC air filter, Braketech rear rotor,
---
2009 Honda CBR1000RR HRC Superbike ($750/day) – Call for Availability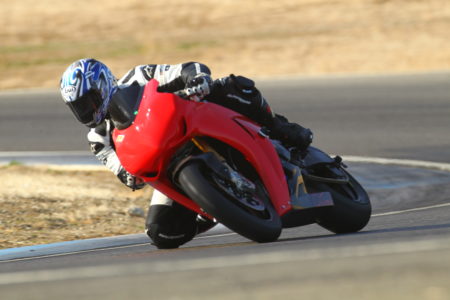 This is bit of a sleeper. This honda although 10 years old now , has been upgraded substanitally . Honda factory HRC full race wiring harness , ECU and Dash . NO ignition key . Full Race bodywork , Ohlins Road and Track forks , Ohlins Rear TTX shock . Gilles Tooing VCR Rear sets, Brembo 19×18 forged master cylinder with braided lines , Brembo billet caipers , Brembo T-Drive Rotors , Lightech Frame sliders , Carbon fiber engine and clutch covers, Samco sport hoses. Quick shifter . BST 5 spoke red carbon fiber rims with ceramic bearings to reduce friction. Akrapoic full race titanium exahust . Lightech Remote brake adjuster, Brembo Cable clutch master. Lightech chain adjusters and lifters. Did chain and 520 conversion front and rear sprockets. Domino grips. Rear tire Dyno test 168hp. BrakeTech rear rotor, Gilles Tooling Titanium Axle nut , Lithium Ion Battery ( weight reduction) , Axle sliders .
---
2004 Honda CBR600RR ($650/day) – Call for Availability
This is not your ordinary CBR 600RR 04… Front End has been fitted with CBR1000RR 07 Ohlins, CBR 600RR rear swing arm(longer than the O3 for more stability), Ohlins Rear Shock, BST Carbon Wheels with Ceramic bearings, Front and Rear BrakeTech Rotors, Brembo Monoblock Calipers with Z04 Race Pads, Front and Rear Carbon Fiber Fenders, Gilles Tooling Chain Adjusters with lifters, Lightech Spools (optional Stand), Gilles Tooling Triple Tree , Gilles Tooling VarioBars, Brembo Master Cyclinder, Lightech Cable Clutch Perch and Lever, Gilles Tooling AS31GT Rear Sets, Gilles Tooling Titanium Axle nut, Texalium Fiber Engine and clutch covers, Full HRC Carbon Kevlar bodywork , with Carbon Fiber HRC tank cover , Carbon Fiber HRC superbike seat with Foam . AIM Digital Dash, Braided Lines front and Back, Ohlins steering Damper with Custom Bracket, Lightech Gas Cap , Lightech Fork Spring Adjusters, Lightech Oil Plug, SamcoSport Red water hoses, Lightech Brake Remote Adjuster, Carbon Fiber Fairing stay , Lighech Mirror Blocks, FullSix Carbon Brake Lever Guard, Lightech Clutch Lever Guard, Ohlins Road and Track Forks, Full Specturm Lithium Ion Battery , Arata Full Titanium Exhaust, Domino Grips, Pirelli Slicks, Carbon Fiber Frame Protectors , Carbon Fiber Exhaust Heat Shield, Zero Gravity Windscreen. HRC Subframe.
---
2008 Ducati Hypermotard 1100S ($1000/day) – Not Available
Generally referred to as Ducati Hypermotard 1100s, is not the case here. This Hyper has been completely revamped from the ground up!
Sitting on BST carbon fiber wheels with ceramic bearings is just the start. This Ducati Hypermotard 1100s features Brembo T-Drive rotors with custom billet blue aluminum spacers for the calipers.
Brembo Billet .484 100mm calipers with Z04 pads on the front and a matching Brembo billet (black) rear Brembo HP caliper with a stunning Braketech rear rotor. Brembo 19RCS brake master and Brembo 16 RCS clutch master are paired with MotoCorse slick integrated fluid reservoirs.
This all is mounted on a Carbon covered aluminum bar from Driven with blue Domino grips at either end. Braided Brake lines in blue front and rear and a matching clutch line from Spiegler Performance finish the job. Brembo Dot4 brake fluid is used in all Brembo components for long lasting braking.
The front forks have been stripped and anodized to blue to match the rest of the blue-texalium fiber from Fullsix. Fullsix carbon has produced special carbon ( Texalium silver fiber ) for this unique project.
Fullsix Texalium fiber parts include , Fullsix Cam Belt Covers, Fullsix Fork leg guards, FullSix front fender, Fullsix front side covers left and right, Fullsix headlight fairing, Fullsix Headlight fairing bottom cover, Fullsix Instrument cover,
Fullsix key lock cover, Fullsix Rear Fender Short version, Fullsix Rear side panels, Fullsix sprocket cover, Fullsix Taillight cover, Fullsix Tank Cover , Fullsix Heel guards , Fullsix Clutch Cover, Fullsix Chain guard all in Texalium fiber. Blue accented mesh installed in various FullSix parts to add that extra pop.
All products available at www.oppracing.com in carbon fiber. Other carbon fiber products used are W Series chain guard and W Series lower chain guard.
The exhaust is a hybrid made from Hypermotard and canister is off a 2008 Kawasaki ZX6R for that sleek single pipe effect which blends nicely with the bodywork. Custom license plate bracket (hybrid Lightech) was fitted to be street legal. Exhaust was ceramic coated to give it the black look and reduce heat.
Swing arm was powder coated as well as the sub-frame to give the frame a uniform appearance. Matching black engine case cover and clutch cover as also modified to bring the complete design together. Lightech Nut and Bolt kit for the frame , engine and fairing was used. Lightech axle nuts front and rear with anodized rear blue spacer as well as anodized blue front fender spacers completes the theme.
Lightech cobalt blue rear sprocket nuts , Lightech oil plug , Lightech Delrin sliders front , Lightech Valve caps ,
Titanium hardware was used extensively through out the bike like brake caliper bolts , disk bolts front and rear as well as frame bolts just to reduce a weight a little.
The airbox was removed and velocity stacks were installed with two K&N air-filters to make the beast breath a little more. The bike has a very distinctive sound definitely not a average Ducati Hypermotard. Rear wheel Dyno was impressive 110ph !
Driven sprockets 520 conversion were used front and rear, EK 520 blue chain holds it all together. CNC racing clutch plate was used and we also anodized the clutch basket blue to make it match. We also utilized CNC clutch slave and CNC racing rear sets ( heavily color modified) and with some Lightech rear set components. Among other things , the kick stand was powder coated blue as well as some little brackets on the engine to complete the theme.
Other mods. Integrated taillight , HID lights, Brisk spark plugs. This bike spends most of its time on the rear wheel and when its on track it definitely catches you off guard going by. Project concept was 1 month design and 3 months build time. This is not your ordinary Ducati Hypermotard and we are ok with that.
---
2012 Ducati 848 EVO ($1500/day) On Approval – Call for Availability
Life is all about style. This Ducati 848 Evo 2012 does not fall short on style or function.
This cherry has only 3km on it when it arrived in our shop for an overhaul. This Ducati 848 EVO cherry sat on the bench for a while as we tried to figure out the best approach to this clean mint ride. Then things turned ugly and a full overhaul was launched !
The Ducati 848 EVO rocks about 125hp it has nice pick up and go but just needed a little diet.
The stock aluminum tank was the focal point with this bike so it remained. We started with Fullsix carbon fiber upper, Fullsix carbon fiber lower , Fullsix carbon fiber left and right side panels,
Fullsix carbon fiber solo seat and Fullsix carbon fiber undertail with Ducati red Alcantara suede. We added custom seat also in Alcantara suede with OPP logo that we had kicking around from another project.
Fullsix carbon fiber tank side panels were added for the transition between the front and back. Fullsix carbon fiber sprocket cover, Fullsix carbon fiber instrument cover, Fullsix carbon dash surround ,
Fullsix carbon fiber rear master cover, Fullsix carbon fiber airducts, Fullsix carbon fiber battery holder, Fullsix carbon fiber airduct covers,
Fullsix Texalium fiber timing belt covers horizontal and vertical, Fullsix carbon fiber battery bracket, Fullsix carbon fiber exhaust heat shield , Fullsix carbon fiber radiator v-section, Fullsix carbon fiber tank guards,
Fullsix carbon fiber race clutch, Fullsix carbon fiber water pump protection, Fullsix carbon fiber clutch cover,  almost complete the carbonization. But wait we did not stop there, there is more!
Fullsix carbon fiber Art Series ( custom for 
www.oppracing.com
 ) front and rear fenders. We used aluminum red mesh in the carbon solo seat to bring all the red together. OPP custom solo seat bracket used to hold solo tail.
Brakes were the next upgrade, started with Brembo HP rotors with Brembo .484 calipers with Brembo Racing Z04 pads. Matching Brembo HP rear black caliper and anodized bracket to complete the style.
Brembo 19 RCS brake master with Brembo 16 RCS clutch master is being used with CNC billet fluid reservoirs.
Spiegler braided lines are used on the clutch and front / rear brakes.
Braketech rear rotor with red buttons finishes the rear wheel assembly nicely as it compliments the CNC quick change hub and sprocket carrier that is accented with Lightech sprocket nuts.
It was decided to usa Comp Werks slipons to reduce the noise and cost of this project.
Pipes sound deep and give this Ducati 848 Evo a nice growl.
Billet start stop switch was necessary to mount the Brembo 19 RCS to so it would clear the throttle assembly, which sports a new set of Domino grips. Greggs flush mount signals were used to to delete  the big mirrors and a CRG mirror was added.
The top triple clamp , clip ons and fork tubes were anodized with other small components sprinkled throughout the bike to give it a custom appearance. Lightech silver fork adjusters finish the forks.
DID gold race chain was used with the 520 front and rear Driven sprockets to lighten up the bike and give it more get up and go. CNC frame plugs were used in the frame to plug a few holes to smooth out the look.
The stock wheels were painted white with red striping. Lightech spin gas cap was added as well as Samco Sport blue hoses to reduce temperature while riding. Lightech rear sets , Lightech undertail , Lightech license plate light, Lightech LED turn signals rounds the back end.
Full Spectrum Lithium battery was added instead of the stock lead acid anchor !! 8 pound diet just from battery !! Lightech red anodized nut and bolt kit , fairing , frame and engine used to accessorize and replace the stock hardware. We feel she is pretty. A joy to take out on the street , a definite stunner.
---
2018 Ducati V4 ($6500/day) On Approval – Call for Availability
Our Ducati V4 is a very unique bike. Completely clad in FullSix carbon fiber from head to toe this is a full race bike. Experience the best Ducati has to offer. More parts arriving every day, Full Akrapovic exahust , BST Rapid Tek Carbon Rims, Marchesini Alumium Rims, Lighech, STM , Samco , Fullsix and more…..
---
2014 MV Agusta F4 ($2000/day) – Call for Availability
This beauty was added to the stable to complement our older MV F4 1000RR ( currently with 3 miles on it. Yes that is correct 3 miles ! Just so it was not lonely. We added a stunning set of set of Carbon Fiber BST rims for starters. Brembo 19RCS Corsa Corta was added with Fullsix carbon fiber leaver guard. Samco Sport hoses were added to help cooling the bike down on track. Lightech rear sets were added to give better feel , improve foot grip and help in smooth shifting between gears. Bike comes with factory adjustable Ohlins front and rear suspension as well as adjustable Ohlins steering damper. Lightech Clutch guard was installed for safety reasons . Exhaust and few billet pieces coming soon.
---
2004 Honda CBR1000RR Superbike ( $3000/day) on Approval) – Call for Availability
Completely purpose built race bike . This is not your average Honda by anymeans. This bike was a bought brand new at Carter Honda in 2004 with the intenion of just adding a carbon fiber fender. Clearly things went terribly wrong !
Modifications : Carbon fiber front fender by Fullsix carbon for Ducati 1098 with custom fender brackets , carbon fiber upper , carbon fiber superbike tail section , Texalium fiber lower and belly pan . This bike has a HRC carbon fiber subframe , HRC oversized airbox with HRC oversized airduct snorkel for maxium intake. Oversized carbon fiber extended windsceen for extra draft protection. Suspension: Ohlins FGR500 nitrogen superbike forks, with Titanium axle and custom spacers, Rear Ohlins Shock with HRC suspenison linkage for better shock progression.  Brembo Endurance Monoblock calipers , Brembo Z04 brake pads with BrakeTech AXIS/StarBlade™ Ceramic Matrix Rotors all wrapped up with BST Carbon Rims with ceramic bearkings to reduce friction. Braided Lines from HEL, (we now recommend Spiegler)  .Gilles Tooling Triple Clamps with Gilles Tooling Vario Bar Clip ons. Gilles Tooling VCR Rear Sets and Chain adjusters with Lifters . World superbike aluminum battery braket relocated to front left with lithium Ion battery from Fullspectrum. Front and rear tire temperature on board sensors and display on main dash. Carbon Fiber Engine and Clutch covers . Lightech Engine plug , Lightech Engine bolt kit, Lightech Frame Bolt kit, Lightech Fairing Bolt kit . Lightech Rear reservoir cover, Lightech Brake and Clutch Reservoir covers . Lightech Fork adjusters. Carbon Fiber Fairing stay to reduce weight. Ohlins Steering Damper. Brembo Billet 19×18 brake master cylinder with Brembo sbk remote adjuster adapter. Lightech Brake Remote adjuster .Brembo Billet 19×18 clutch . Lightech Race gear indicator. Lightech Gas cap . Fullsix carbon fiber brake master guard . Samco sport hoses with carbon extensions . Radiator was re-routed according to SBK specs in 2004 . Painted swing arm. Arata full titanium exhaust shortened . STM slave cylinder with STM sbk slipper clutch . Domino Grips. Gilles Tooling gear shaft support braket. Lightech swing arm pivot nut , Brembo Rear Race caliper with underslung bracket , Lightech Swing arm spools , Lightech Mirror Blocks , DID superbike chain 520 conversion . Rear Braking Rotor , Lightech Tire Valve stems. Lightech Frame Sliders , Lightech axle sliders . Titanium Bolts scattered throught out bike to reduce weight .  Lightech Titanium rotor botls front and rear . Rental comes with front and rear Capit professional tire warmers and stands.
---
2013 Ducati 1199 Full Carbon ($3500/day) on approval –

Call for Availability
Ducati Panigale 1199 . This bike has been fully modified . Nothing left untouched , Fullsix complete bodywork , including oversized fuel tank and monocoque tail section. Ohlins TTX rear shock , Marchesini Forged Aluminum Wheels. Brembo brakes front and rear , with aggressive Brembo 19×16 billet master cylinder. BrakeTech Rear rotor and Brembo HP caliper makes this bike stop quickly. Lithium Battery and Full Akrapovic Titanium Exhaust make this beast sound great. STM dry slipper clutch makes shifting a dream . Lightech Rear sets allow for precision shifting which have also a quick shift . Lighech Gas Cap, Quick Change Sprocket Hub
Rental includes all gas , Capit ( Maxima) Tire warmers , Front and Rear Stand
If you ever wanted to experience what a Ducati 1199 can do this is the machine.
---
2007 Ducati 1098 SBK ( $4500/day) on approval – Call for Availability
Ducati 1098 SBK . This bike rear wheel dyno at 169hp a true beast, Full Carbon Fullsix Art Series Carbon bodywork ( Only 1 of 1 specifically developed for OPP Racing ) ,Monocoque Fuel Tank by Fullsix Art Series, Black Stone Tek (BST) swing arm , BST rims , Oversized Carbon airbox with oversized carbon airducts . Full Akrapovic titanium exhaust. BrakeTech AXIS/StarBlade™ Ceramic Matrix Rotors ( 612g per rotor compared to 1486g for stock rotor) Huge rotational mass saving! , Lithium Battery. Samco hoses, Every piece of carbon available by FullSix carbon. Ohlins Rear TTX Shock with Ducati corse Hinge . Ohlins FGR 900 Forks , with titanium axle , Tripple Tree by Nichols, Gilles Tooling VarioBars, Brembo GP4-RX Calipers , Brembo 19×20 Billet Master cylinder with Brembo Racing Remote Adjuster, Brembo 19×18 Billet Clutch Master, Braided Quick Disconnect Brake Lines for quick service, Rear BrakeTech Rotor, Brembo HP Billet Rear Caliper, Lightech Gas Cap , Lightech Rear Sets, Lightech Aluminum Drilled Screw kit ( custom), Custom OPP Seat , EVR clutch pressure plate, Brisk Spark Plugs, Modified ECU, Quick Change Sprocket Hub. Plus a whole lot more . Rental includes Suspension Set-Up , Capit Maxima Tire warmers, Front and rear Lighech Stands, Pit Girl to clean your bike and helmet and keep you hydrated as well as prep your tire tire warmers on/off and aid you in getting you on track on time as well as VIP coaching so you get the maximum of your day. Tires (Slicks) Extra Cost.
---
2003 MV Agusta F4 1000 ($5000/day)  (current milage 3 miles !) – Call for Availability
So fresh it only has 3 miles!
---
Prices: From $400-$5000 a day.
Rental Disclaimer
OPP Trackdays will only rent motorcycles to customers who are over 19 years old, hold a valid motorcycle license, have track riding experience and have motorcycle track riding school experience. All liability / damages are assumed by the person renting the motorcycles are 100% liable no exceptions.
(Proof Must be Provided )