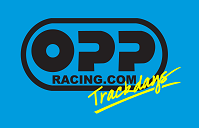 OPP Trackdays
OPPRACING.COM Trackday
Friday, Sept 7, 2018
Area 27 – Oliver, BC
Area 27 is a world class racetrack designed by a culmination three Canadian racers: former Formula One World Champion Jacques Villeneuve, track builder Trevor Seibert of Lake Excavating and Area 27 President/General Manager Bill Drossos. Area 27's name came from the mysterious Area 51 in Nevada and Jacques Villeneuve's #27 racing number and is located in Oliver, BC in the beautiful Okanagan.
The track is 4.83 kilometers in length, 12.2 meters in width and runs counter-clockwise. It is comprised of 16 corners (9 lefts and 7 rights) all of which make for a thrilling mix of fast sweepers, esses, 90 degree corners, increasing radius corners, decreasing radius corners, banked corners, elevation changes and long straightaways. The track is fast, technical, challenging and above all…fun!!!
Note: This Sept 7th track day will run as a track school that will not affect the actual Trackday, it will be focused on showing customers proper lines around Area 27. One or two sessions max will be dedicated for rider improvement. Our goal if possible is to have this school during lunch time so we are able to give the full six or seven sessions as advertised.
What our clients receive in your OPP Trackday appreciation event:
A minimum of seven 15-20 minute sessions (3 in the morning and 4 after lunch) are planned for each participant in each group barring any delays or incidents.
Please Note: All OPP Trackdays tickets include a $100 Track Fee paid to Area 27 .
Bookings
Bookings are closed for this event.