OPP Trackdays is pleased to offer the opportunity to rent any of several motorcycles that have been fitted with aftermarket parts that OPPRacing.com proudly distributes.
OPP Trackdays Rental Bikes:
Ducati 1098 SBK ( $3500 per day rental) on approval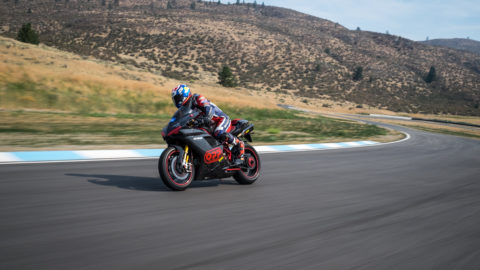 Ducati 1098 SBK . This bike rear wheel dyno at 169hp a true beast, Full Carbon Fullsix Art Series Carbon bodywork ( Only 1 of 1 specifically developed for OPP Racing ) ,Monocoque Fuel Tank by Fullsix Art Series, Black Stone Tek (BST) swing arm , BST rims , Oversized Carbon airbox with oversized carbon airducts . Full Akrapovic titanium exhaust. BrakeTech AXIS/StarBlade™ Ceramic Matrix Rotors ( 612g per rotor compared to 1486g for stock rotor) Huge rotational mass saving! , Lithium Battery. Samco hoses, Every piece of carbon available by FullSix carbon. Ohlins Rear TTX Shock with Ducati corse Hinge . Ohlins FGR 900 Forks , with titanium axle , Tripple Tree by Nichols, Gilles Tooling VarioBars, Brembo GP4-RX Calipers , Brembo 19×20 Billet Master cylinder with Brembo Racing Remote Adjuster, Brembo 19×18 Billet Clutch Master, Braided Quick Disconnect Brake Lines for quick service, Rear BrakeTech Rotor, Brembo HP Billet Rear Caliper, Lightech Gas Cap , Lightech Rear Sets, Lightech Aluminum Drilled Screw kit ( custom), Custom OPP Seat , EVR clutch pressure plate, Brisk Spark Plugs, Modified ECU, Quick Change Sprocket Hub. Plus a whole lot more . Rental includes Suspension Set-Up , Capit Maxima Tire warmers, Front and rear Lighech Stands, Pit Girl to clean your bike and helmet and keep you hydrated as well as prep your tire tire warmers on/off and aid you in getting you on track on time as well as VIP coaching so you get the maximum of your day. Tires (Slicks) Extra Cost.
Ducati 1199 Full Carbon ($2500 per day rental ) on approval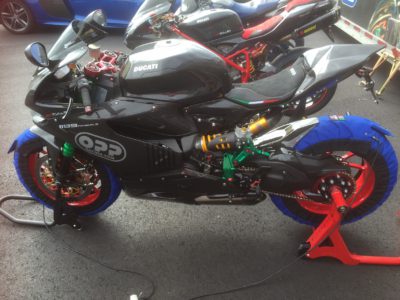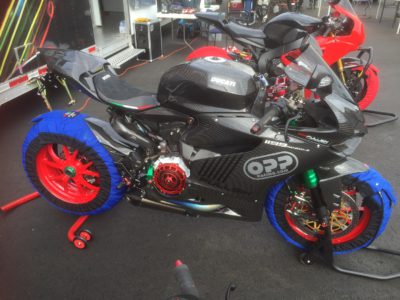 Ducati Panigale 1199 . This bike has been fully modified . Nothing left untouched , Fullsix complete bodywork , including oversized fuel tank and monocoque tail section. Ohlins TTX rear shock , Marchesini Forged Aluminum Wheels. Brembo brakes front and rear , with aggressive Brembo 19×16 billet master cylinder. BrakeTech Rear rotor and Brembo HP caliper makes this bike stop quickly. Lithium Battery and Full Akrapovic Titanium Exhaust make this beast sound great. STM dry slipper clutch makes shifting a dream . Lightech Rear sets allow for precision shifting which have also a quick shift . Lighech Gas Cap, Quick Change Sprocket Hub
Rental includes all gas , Capit ( Maxima) Tire warmers , Front and Rear Stand
If you ever wanted to experience what a Ducati 1199 can do this is the machine.
Honda CBR 1000RR Superbike 2007 ( $2300 per day rental) on Approval)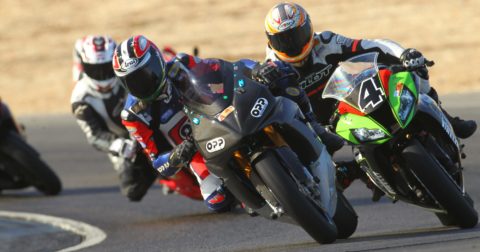 Ohlins FGR500 forks with Titanium axle and Brembo Endurance Monoblock calipers with BrakeTech AXIS/StarBlade™ Ceramic Matrix Rotors all wrapped up with BST Carbon Rims.
Yamaha R1 2006 ($500 per day Rental)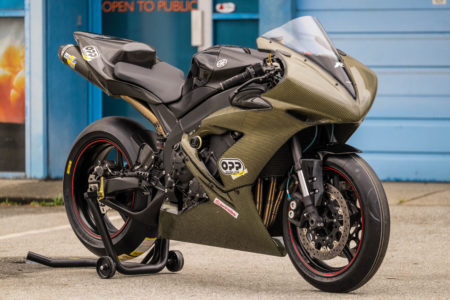 Full Race Bike ( Runs on Pirelli Slicks extra charge)
145 hp, Kevlar-Carbon full bodywork, Carbon Fiber Solo Seat with Texalium Under tail, Integrated Taillight  , Brembo 19RCS,Braided Brake Lines, Power Commander, Gilles Tooling AS31GT rear sets, Domino Grips, OPP smog block off plates, 70mm Leo Vince full exhaust, Graves servo eliminator, LighTech brake reservoir covers, LighTech pre-load adjusters, mirror block off plates, titanium front rotor bolts, titanium rear rotor bolts, Driven 520 conversion (stock gearing), TWM carbon quick release gas cap, LighTech, swing arm spools, no cut frame sliders, LighTech oil filler cap, Brisk spark plugs, BMC air filter, Braketech rear rotor,
Honda CBR 600RR 2004 ($650 per day rental)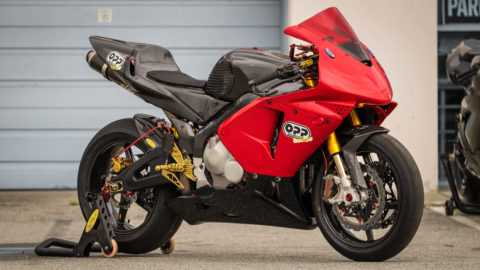 This is not your ordinary CBR 600RR 04… Front End has been fitted with CBR1000RR 07 Ohlins
Honda CBR 1000RR HRC Superbike 2009 ($600 per day rental)
Kawasaki ZX-6R 1998 ($400 per day Rental )
Full Race Bike
98hp, full race bodywork, braided lines, Ohlins rear shock, upgraded front forks, Brembo front master cylinder, race brake pads, foam seat, spin on gas cap, clipons, rearsets, Samco hoses, Muzzy 11 piece titanium exhaust system, race tires.
Ducati Monster 696 2012($400 per day rental)
Prices:
Rental Disclaimer
OPP Trackdays will only rent motorcycles to customers who are over 19 years old, hold a valid motorcycle license, have track riding experience and have motorcycle track riding school experience. All liability / damages are assumed by the person renting the motorcycles are 100% liable no exceptions.
(Proof Must be Provided )