OPP Trackdays is pleased to offer the opportunity to rent any of several motorcycles that have been fitted with aftermarket parts that OPPRacing.com proudly distributes.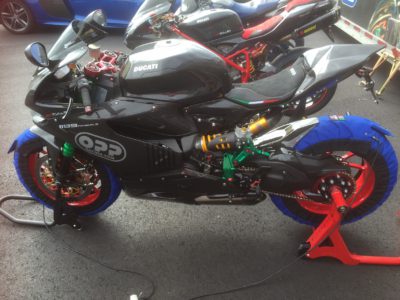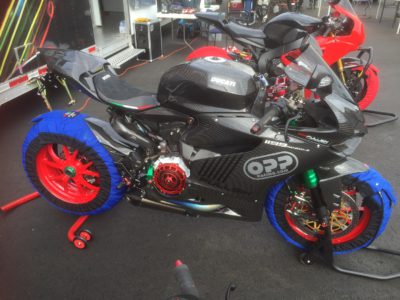 OPP Trackdays Rental Bikes:
98hp, full race bodywork, braided lines, Ohlins rear shock, upgraded front forks, Brembo front master cylinder, race brake pads, foam seat, spin on gas cap, clipons, rearsets, Samco hoses, Muzzy 11 piece titanium exhaust system, race tires.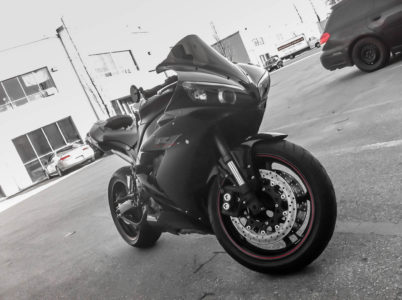 135hp, full bodywork, BST carbon fiber wheels, TWM brake lever with remote adjuster, Gilles Tooling AS31GT rearsets, Driven grips, OPP smog block off plates, 70mm LeoVince full exhaust, Graves servo eliminator, LighTech fender eliminator, Competition Werks intergrated tail light, LighTech brake reservoir covers, LighTech pre-load adjusters, mirror block off plates, CRG bar end mirrors, titanium front rotor bolts, titanium rear rotor bolts, Driven 520 conversion (stock gearing), TWM carbon quick release gas cap, LighTech, swing arm spools, no cut frame sliders, LighTech oil filler cap, Brisk spark plugs, BMC air filter, Braketech rear rotor, flush mount turn signals, passenger seat cover.
2005 Honda CBR 600RR
2007 Honda CBR 1000RR Superbike
2009 Honda CBR 1000RR HRC Superbike
2012 Ducati Monster 696
2013 Ducati 848 Corse Evo
Prices: TBA
Rental Disclaimer
OPP Trackdays will only rent motorcycles to customers who are over 21 years old, hold a valid motorcycle licence, have track riding experience and have motorcycle track riding school experience.
(Proof Must be Provided )